The frisch-saftig-steirisch Apple
For decades, the frisch-saftig-steirisch apple has been Austrians' favourite fruit. Its great looks, fabulous taste and rich vitamin mix have made it a favourite for young and old. Learn more here about probably the most important native natural treasure.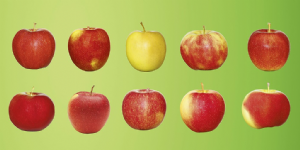 The frisch-saftig-steirisch apple can be enjoyed in ten totally different varieties. From the juicy Gala and the aromatic Golden Delicious to the tangy Kronprinz Rudolf there is something for everyone. Get to know the different characteristics of the frisch-saftig-steirisch apple varieties and find your own personal favourite with the help of our apple finder.
Continue here!
---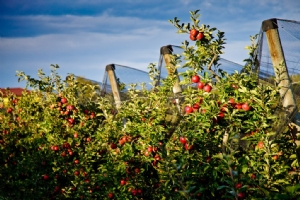 The frisch-saftig-steirisch apple grows in globally unique soil, and is enriched with nutrients and vitamins, which make it altogether one of the healthiest foods you can eat. Combine this with a hearty flavour, a result of the soil and climate, and the frisch-saftig-steirisch apple becomes a healthy all-rounder for young and old.
Find out more!
---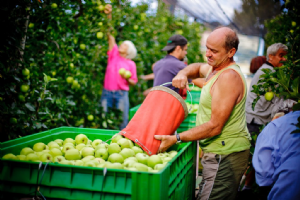 They are true masters of their craft. They are meteorologists, biologists, physicists and the personal bodyguards of the frisch-saftig-steirisch apple, one of Austria's most valuable assets: the Styrian apple farmers. With their experience and their high quality standards, they are role models for apple growers around the world.
Learn all about the life of a Styrian Apple farmer here
, their quality standards and their love and dedication to the frisch-saftig-steirisch apple.
---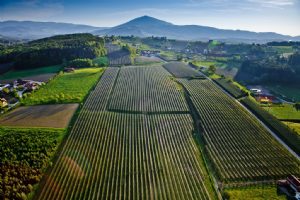 ---
The apple has always been surrounded by tales and myths. The actual history of the apple probably begins over 7,000 years ago in the Caucasus region. In Roman times, apples were first grown on a large scale and different varieties were cultivated. In 1074 apple cultivation in Styria was mentioned in records for the first time. The Styrian apple has ultimately become known for its quality and is enjoyed by rich and poor alike.
Read the whole success story
of a fresh & juicy Styrian star product here!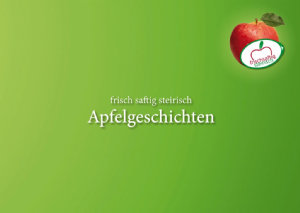 Behind every star of our advertisements there is a unique story.
Learn about
the life of our advertising heroes and what their fate has to do with the frisch-saftig-steirisch apple.