The Styrian bodyguards!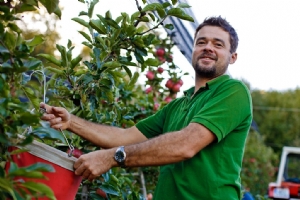 They are true masters of their craft. They are meteorologists, biologists, physicists and the personal bodyguards of the frisch-saftig-steirisch apple, one of Austria's most valuable assets: the Styrian apple farmers. Together with their families they make sure that the frisch-saftig-steirisch apple is available all year round in best quality. They are role models for apple growers around the world.
---
What does the work of a frisch-saftig-steirisch apple farmer involve?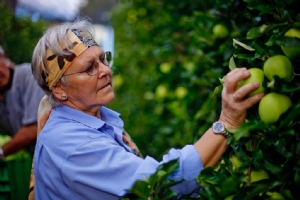 For a start, the original frisch-saftig-steirisch apple is grown according to strictest guidelines. Continuous analyses und controls play a decisive role in making the frisch-saftig-steirisch apple what it is: Austria's most popular apple. Of course, the apples must be protected from pests, which could threaten an abundant harvest and the supply to our population. In this respect, Styrian apple farmers play a leading role internationally, protecting their trees and fruit by introducing so-called beneficial organisms which keep pests away in the most natural way.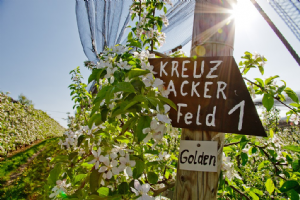 The Styrian apple also needs protection from hail and storms. The apple farmers have therefore invested a great deal of money and work in setting up hail nets. All these measures guarantee fruit every year which is characterised by its exceptional taste, high nutritional content and unique mix of vitamins. This is why they are so popular not just in Austria, but in over 30 other countries.
---
Quality through Passion!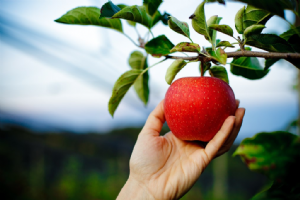 Top quality is guaranteed! Product safety and quality are the utmost priority for the frisch-saftig-steirisch apple farmers. All fruit farmers produce exclusively according to the regulations of integrated production, in order to maintain a sound balance between the fruit-growing, the people and the environment.
The producers follow GLOBALGAP guidelines, the worldwide leading quality standard for fruit-growing, which guarantees high quality and, above all, a natural product.
The following control systems serve together to provide customers with proof that their supplier is working safely: GLOBALGAP, ISO 9001:2008, Q&S Germany, Pro Planet, IFS 6, TN10 and AMA Gütesiegel Austria.
Current existing certificates in accordance with:
Pro Planet

Q&S – Germany
TN10 – Tesco Nurtures 10