The Story of MINI - the little Apple and his fruity Friends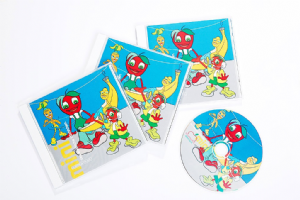 MINI the apple is very unhappy. All the other apples are sweet, juicy, big and bright red. He is also sweet, juicy and bright red. But he is by no means big. And now the little apple is stuck in between all the other beautifully formed apples and it seems he is going to be simply overlooked next to all the "biggies". But he notices that he is not alone. He is in the centre of a beautiful fruit display where he gets to know Speedy the carrot, Rudi the banana and especially his friend, Tommy the tomato, who all help him. Together with his friend Tommy, MINI works out a plan how to receive the attention that he is sure he deserves despite his small size.
The children's CD about MINI the little apple combines great music with stories of MINI's adventures to teach kids the importance of healthy eating, in a fun way.
Listen to some songs:
---
MINI`s ultimate Apple Party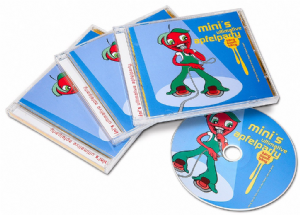 12 fun songs with cool beats, rounded off by funny statements by the popular children's apple MINI, encourage you to sing along and dance. Themes such as fitness, school, free time, etc. are sung about and addressed in a fun way. Children encourage children!
Author & composer: Christine Nachbauer
Listen to some songs here:
---
MINI moves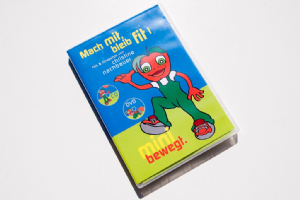 Join in, stay fit! Hits and fitness tips for little bundles of energy. "MINI moves" playfully promotes awareness for a healthy lifestyle and encourages kids to sing along and take part!
Author & composer: Christine Nachbauer


Listen to some of the songs here:
---
Also visit MINI's ultimate Karaoke Party!